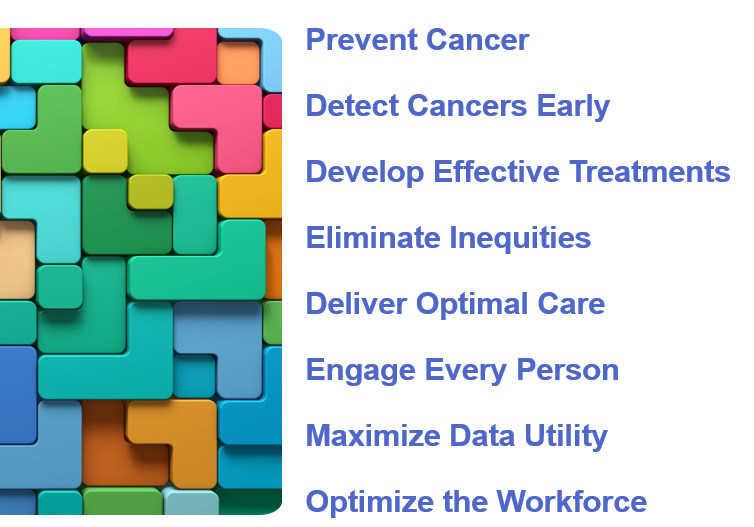 We all know someone who has been affected by cancer. With the progress made in research, technology, medicine, science, healthcare and legislature since the National Cancer Act was signed into law in 1971, it is no longer unthinkable to end cancer altogether.
The National Cancer Institute's National Cancer Plan will align broad societal engagement and work to address critical needs in the effort to end cancer. The National Cancer Plan is comprised of eight goals, a set of strategies to successfully meet each goal, and a call to action which empowers everyone to participate in the effort.
To learn more about how you can get involved, you can download the full National Cancer Plan here.
To learn more about the National Cancer Plan and how you can get involved, visit the NCI's official National Cancer Plan webpage.
Let's end cancer as we know it, together.
"About the National Cancer Plan was originally published by the National Cancer Institute."